Vi Presenterar The Protein Works™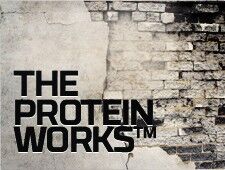 THE PROTEIN WORKS™ är ett innovativt varumärke, skapat utifrån vår passion för kosttillskott och med en vision att höja ribban när det gäller både produktkvalitet och kundservice. De tre grundarna, Mark, Nick och Karl, har i flera år arbetat inom kosttillskottsindustrin tillsammans med en mängd elitidrottare och lag.
TPW™ ger uttryck för hur vi anser att kosttillskott bör vara. Vi har investerat i att göra saker rätt från början och kontinuerligt lyssna på våra kunder. Vi brinner för det vi gör och vårt mål är inte bara att uppfylla våra kunders förväntningar, utan även att överträffa dem.
När det gäller våra produkter har vi tre grundprinciper: RENT | BEPRÖVAT | PERSONLIGT. Ta gärna reda på vad vi menar med dessa, samt vad som motiverar oss och hur viktig din roll är i den övergripande visionen för TPW™. Som alltid vill vi höra vad du tycker – både bra som dåligt. Din åsikt är avgörande för vår utveckling!